The Power of Mentorship: 11 Takeaways from Studying Entrepreneurial Mentorship
I like to say "mentors are where the magic happens" as the secret sauce to Techstars. A new research report written by researchers from the University of Michigan and Enterprise Futures Network and funded in part by the Kauffman Foundation, provides concrete evidence to support this belief. Read on for more.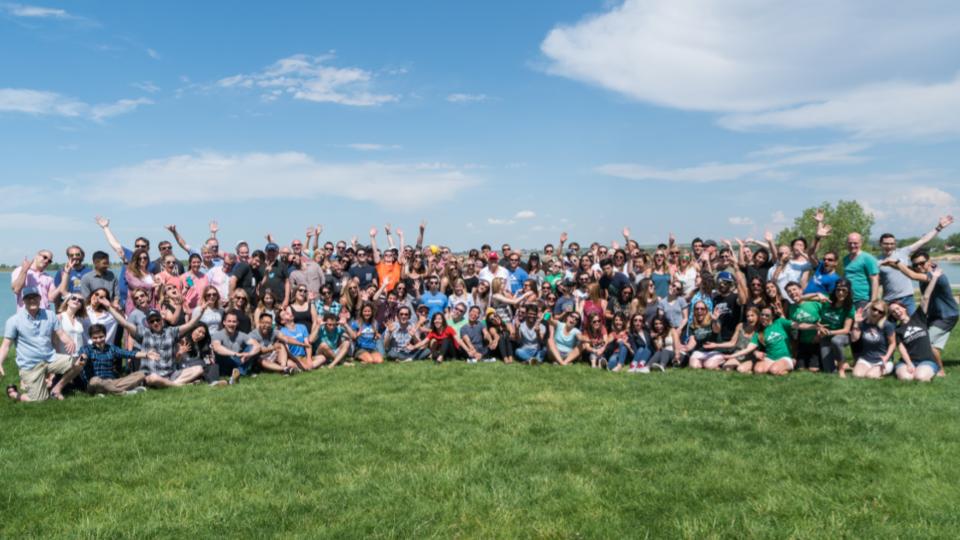 Disclaimer: I actively supported this research through participation on the Study's Advisory Committee and engaged my peers at Techstars.
At Techstars Mobility, I like to say "mentors are where the magic happens" and "the secret to our success: the mentors."
A new research report,  "Mentoring in Startup Ecosystems" (click here to download it) written by researchers from the University of Michigan and Enterprise Futures Network and funded in part by the Kauffman Foundation, provides concrete evidence to support this belief. This research study is the largest survey to date on success factors in entrepreneurial mentoring.
At Techstars Mobility, we've had 357 mentors actively engage in our last three startup programs. Those mentors have mentored the 33 startups we've invested in. I've seen the power of mentorship firsthand. It's wonderful to see this research study backup what we know is our strongest value proposition at Techstars: our engaged mentor network.
This mentor network further compounds itself when you add up all of the active Techstars Accelerator programs worldwide. That number balloons to 10,000 mentors supporting entrepreneurs around the world. Techstars is the worldwide network that helps entrepreneurs succeed.
I wanted to share my key 3 takeaways from administering three mentorship-driven accelerator programs. I also wanted to share the takeaways the researchers noticed as well.
3 Takeaways from Administering 3 Mentorship-Driven Startup Accelerator Programs
Techstars Mobility is a mentorship-driven accelerator program that is going into its 4th year. Here's what I've taken away seeing the power of mentorship first hand amongst hundreds of mentors and founders from all over the world.
Forced serendipity leads to the strongest connections
At Techstars Mobility, we arrange 2000+ meetings a program between mentors and entrepreneurs. I don't believe there is one size fits all approach to mentorship. I believe size matters. Engaging hundreds of mentors raises the randomness and collision of ideas that lead to breakthroughs. Sure you introduce more noise into the system, but you also introduce more signal. After all, it takes a lot of attempts to catch lightning in a bottle.
Great entrepreneurs aren't born, they're made
Mentorship is only effective when the receiving end is open to learning. After all, mentorship is about taking someone's else experiences and adding it to your own. At Techstars Mobility, I look for founders with a learning mindset. We look at mentors with a teaching mindset. Together, these create a powerful relationship. Multiple by hundreds and that forces serendipitous moments and connections (see above #1).
As Greek Stoic philosopher Epictetus writes, "It is impossible for a person to begin to learn what he thinks he already knows."
Founder/mentor fit is an important ingredient
Lots of meetings between high-quality people doesn't always lead to great results. As a startup seeks to find product/market fit, a mentorship-driven program needs to find founder/mentor fit to make an impact. This is nearly impossible to do assigning mentors. Doing so introduces your own biases into the process. Instead, I prefer to opt for "forced serendipity" — get as many smart people together as possible and see what happens. This lets the mentors and mentees find the fit as quickly as possible.
The important corollary here is to have a diverse mentor pool. We strive for that a Techstars Mobility but still have work to do. We're especially looking for more female mentors as outlined in my previous post. Diversity of mentors leads to diversity of ideas and outcomes.
8 Takeaways from the Researchers
Grab your copy of the research report,  "Mentoring in Startup Ecosystems" by clicking here.
Ewing Marion Kauffman Foundation partially funded this research report conducted by two acclaimed academics and one practitioner in entrepreneurship:
Dr. David Brophy adds, "I engage 30 mentors in my Financing Technology Commercialization class, and we are using the findings of our study to improve the linkage among our mentors, growth company founder/management, and our graduate and undergraduate student apprentice teams from all schools and units of University of Michigan.  We're finding this quite effective and encourage incubators and accelerators to try this out as well."
Thomas Jensen encourages "founders and mentors who want to up their game to carefully review and apply the study's findings on how to develop and sustain mentoring relationships." Below are eight insights that Tom shared with me as takeaways from the research. Tom also shared those takeaways on LinkedIn. Copied and shared below with permission.
Mentoring is fundamental to entrepreneurial success, but founders must be committed to the process and mentors must be highly qualified and fit well with entrepreneurs.
The vast majority of entrepreneurs believe that mentorship has contributed to their ventures' success.  However, entrepreneurs benefit commensurate with their perspective and commitment to learning (i.e., growth mindset) and capacity to establish and sustain mentoring relationships including frequent interactions and meetings.
Both university and private entrepreneurship program directors cite mentor availability and the difficulty in effectively managing the entrepreneur-mentor relationships as their biggest challenges.
Entrepreneur growth mindset is critical to learning and mentoring impact.
Entrepreneurs who have the mindset that they can learn to be successful entrepreneurs (rather than a belief that successful entrepreneurs are born with certain skills that cannot be learned) makes them see more value in the mentorship they received.

Training and support of the mentorship experience significantly improve entrepreneur satisfaction.
Although fewer than 40% of the programs train and actively support teams and their mentors, entrepreneurs are more satisfied with the experience when this support exists.
Lack of quality mentoring is a significant disadvantage.
Overall, mentoring is a career/life-changing experience for entrepreneurs, but unfortunately, most entrepreneurs don't have strong mentorship.
Mentors are motivated to give back.
Both entrepreneurs and mentors believe that mentors volunteer to give back to the community and to help make the journey smoother for struggling entrepreneurs.
More effective tools (online matching and management) will improve outcomes.
Fewer than 40% of all programs use any online tools to help entrepreneurs and mentors match and/or to manage their work together.  Without interactive online tools, entrepreneurs don't have the ability to choose their mentors. While entrepreneurs want to choose their own mentors, unfortunately, 70% of the programs don't offer this option (i.e., they match mentors to teams themselves).
Diversity is an issue.
While 50% of entrepreneurs are non-white, mentors are overwhelmingly white and male (80%).  Only 20% of entrepreneurs are women. Most mentors are concerned about this and there is a consensus regarding the need for greater awareness about gender issues, including support from mentors. For example, mentors stated that women's success can be enhanced with encouragement and access to dedicated mentors.
What has your mentorship experience been?
Have you engaged as a mentor before in an entrepreneurial startup setting? Or as a founder that has had great mentors?
We would love to hear about your mentorship experiences. Please share your own insights and thoughts by commenting below.
Are you a founder that wants to grow your network, secure capital for your startup, and scale your business? Do you want to tap into the rich network of mentors at Techstars Mobility? Subscribed to Ted's blog and apply for the 2018 Techstars Mobility program (be sure to select Mobility 2018 as your first choice in the application).
Ted Serbinski Newsletter
Join the newsletter to receive the latest updates in your inbox.