Bosch Acquires Techstars Mobility Graduate SPLT
Today, I'm delighted to announce that Bosch has acquired SPLT. Splitting Fares, (aka "SPLT"), went through the 2015 Techstars Mobility Accelerator program. Bosch, the world's largest automotive supplier and corporate partner to Techstars Mobility, has created a new Connected Mobility Solutions division to house the SPLT team and business.
As a result of Techstars Mobility, SPLT relocated to Detroit from New York City. As part of Bosch, they will continue to operate the SPLT business in downtown Detroit.
As an early supporter and investor in SPLT, founded by the talented duo Anya Babbitt and Yale Zhang, I'm proud to be a part of their startup journey from formation to exit. Anya and Yale used the Techstars network and resources to their advantage, and through a serious of great decisions, ultimately found success.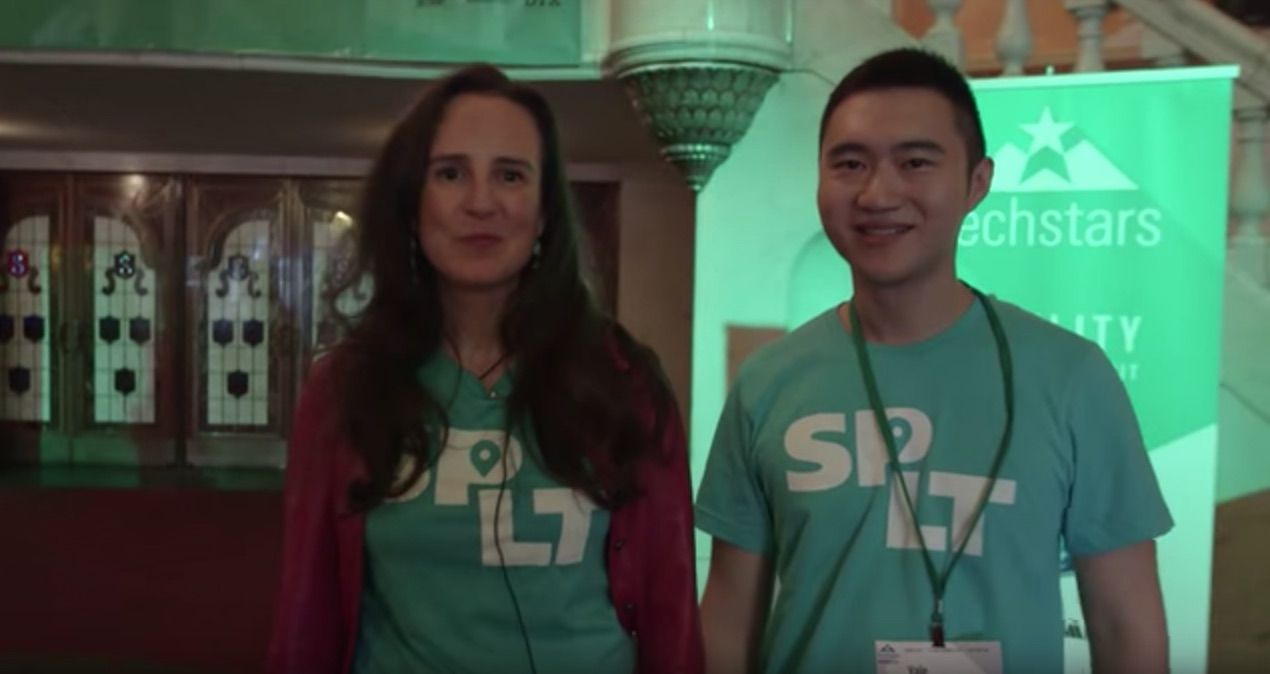 The Opportunity in Carpooling
Bosch's new Connected Mobility Solutions division is designed to reimagine the car inside of a connected world.
According to Bosch CEO Volkmar Denner, "Connectivity is a way for us to rethink not just the car but the whole way we use modes of transport."
With the rise of megacities driven by an increase in millennials flocking to urban environments, getting around dense environments is getting harder and harder. Applying technology and connectivity to these cities is a way to make them "smart."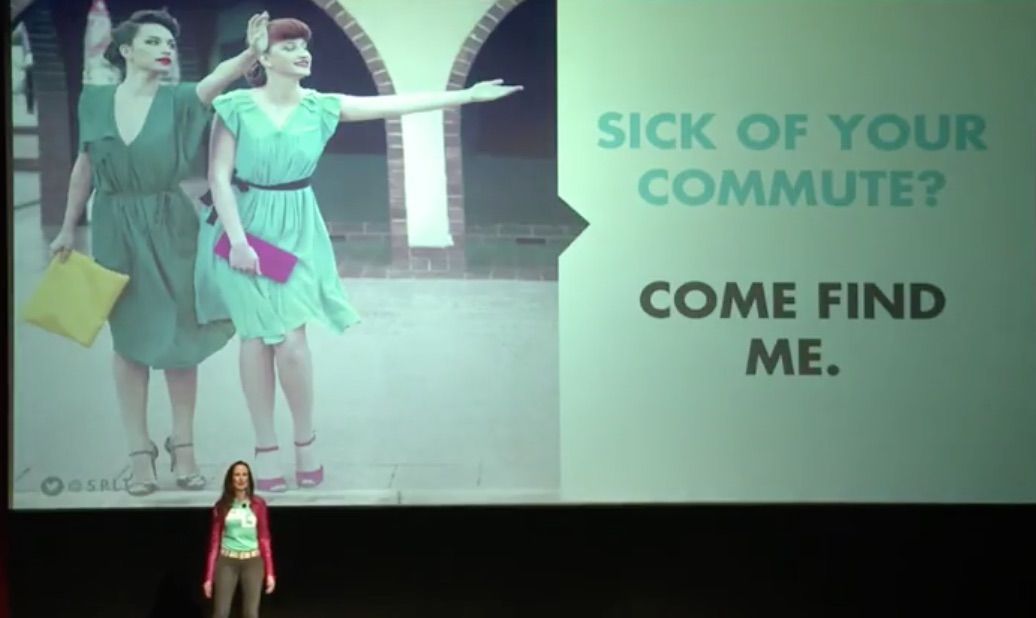 Bosch's new division is focused on vehicle sharing and ride sharing and looking to compete in this emerging smart city market.
Coincidentally today, Uber announced its own "Express Pool" to offer a new solution to commuters. While Uber is still focused on consumer, SPLT, now part of Bosch, is going after the enterprise. SPLT services more than 20 corporate customers in the United States, Mexico and Germany, and with Bosch's partnership, SPLT will expand to other Latin American and European countries throughout 2018.
The future of automotive mobility tied to city clusters around the world is on for an exciting ride over the next decade!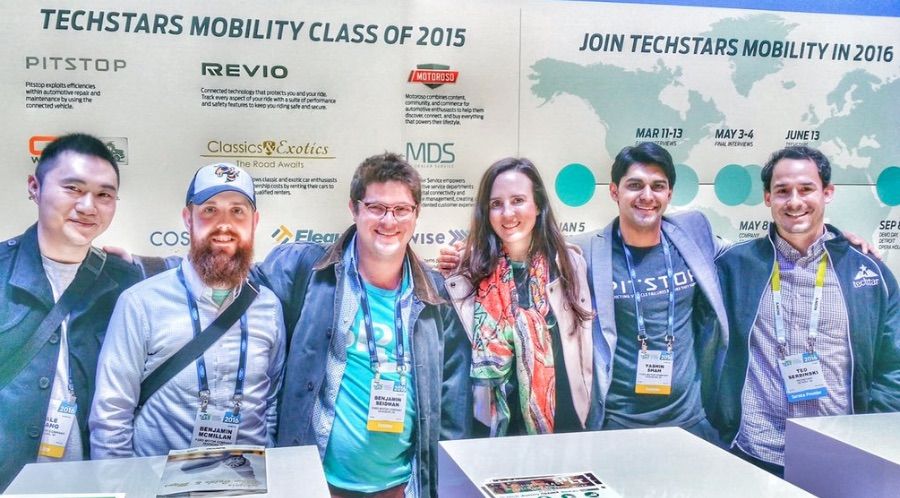 How Techstars Mobility Helped SPLT Find Success
I've had the pleasure to be part of SPLT's journey from the formation phase through exit phase. Working with founders Anya and Yale has been a delight.
Techstars Mobility helped SPLT build their network, raise capital, scale their business, and grow as leaders.
Here's how:
The Mentoring Session that Changed Their Future — SPLT's original premise was to ease the pain of commuting by splitting the fare with a passenger going in the same direction. During the program, we had great discussions about building a consumer model that could scale and compete with dominant industry players like Uber or Lyft. We explored an enterprise model that would provide a way to differentiate and leverage their strengths. Anya, understanding the problem at hand, took the advice to heart and during program, made the business model switch. Anya implemented an enterprise business model that resonated with leading automotive and supplier customers. This business model switch is now core to Bosch's Connected Mobility Solution's division.
The Validation to Pursue their Vision — Starting a business is hard. Everyone thought back in 2015 that Uber and Lyft had won in the United States, and there was no more innovation left in ride sharing. I knew that was only the tip of the iceberg. Our investment into Anya and Yale was validation that there was room in the market for more innovation and solutions. Little did we know that Bosch would soon one day be thinking the same.
The Network Leading to 2 Hires and 1 Board Member — Over 143 automotive and transportation organizations are mentors and supporters of the Techstars Mobility program. The broad network we have built is incredibly powerful for founders going through Techstars Mobility. As a result of the network, SPLT's first full-time employee was Ben Seidman, a Venture for America Fellow. Their second hire, Kristin Welch came through a referral from a mentor. Dan Tamkin was connected to SPLT and later joined their board of directors.
Writing an Effective Pitch Leads to $600k+ in Fundraise — One of the highlights of the Techstars Mobility program is our focus on communication. After all, when you're a startup, you have to tell the world your story. We focused a lot of time on crafting a story that conveyed the opportunity and attracting investment. Anya and team used the pitch they crafted during Techstars Mobility to raised hundreds of thousands of dollars in investment, including winning $500,000 at Accelerate Michigan.
Detroit, A New Place to Call Home — The Techstars Mobility program offers all startups free office space after the program to continue to build their startup. After our 2015 program, the team at SPLT continued to grow and take up space. They focused on their business and accessed the resources and mentorship of Techstars Mobility to drive success for their business.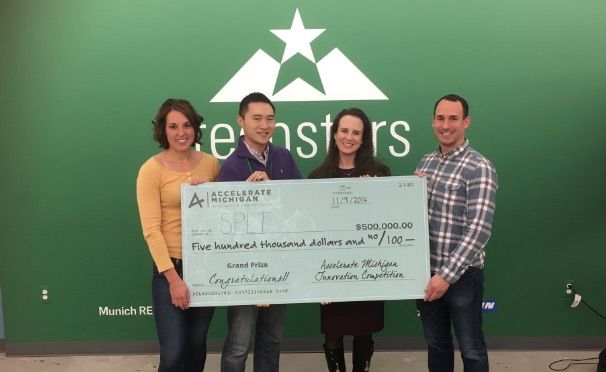 I'm excited to see how Anya and Yale continue to transform the world at Bosch making it easier for people to get from point A to point B.
Are you a founder that wants to grow your network, secure capital for your startup, and scale your business? Do you want to grow as a leader and be more successful? Subscribed to Ted's blog and apply for the 2018 Techstars Mobility program (be sure to select Mobility 2018 as your first choice in the application).
Ted Serbinski Newsletter
Join the newsletter to receive the latest updates in your inbox.