Meet the 11 Companies from the 2017 Techstars Mobility Accelerator Class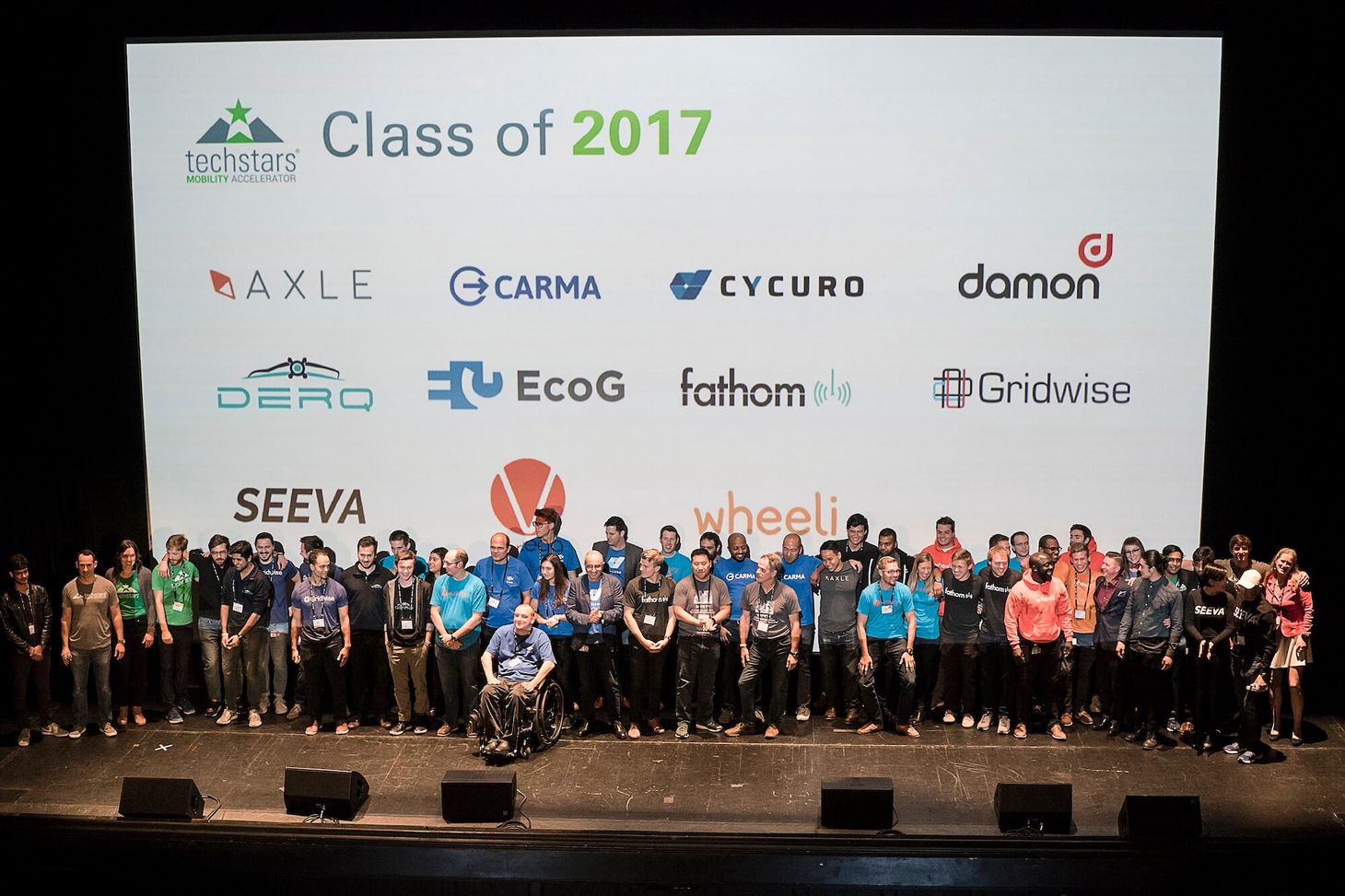 The 3rd Techstars Mobility Accelerator program culminated on Oct 18, 2017 with two demo day events. Combined, this was the largest single-day event focused on mobility startups in the world. It was a great ending to an amazing program driven by wonderful founders. Read on for a short program update, videos of company pitches from demo day, and a look at what's next.
Program Momentum Continues with Largest Single-Day Event Focused on Mobility Startups in the World
I finished my third Techstars Mobility Accelerator program this month. It was an incredible experience, and I'm grateful to Lisa Seymour, my colleague and partner in running this program, for the terrific associates and volunteers that joined us this year, and of course, the incredible founders that came from all around the world to Detroit for 13 weeks.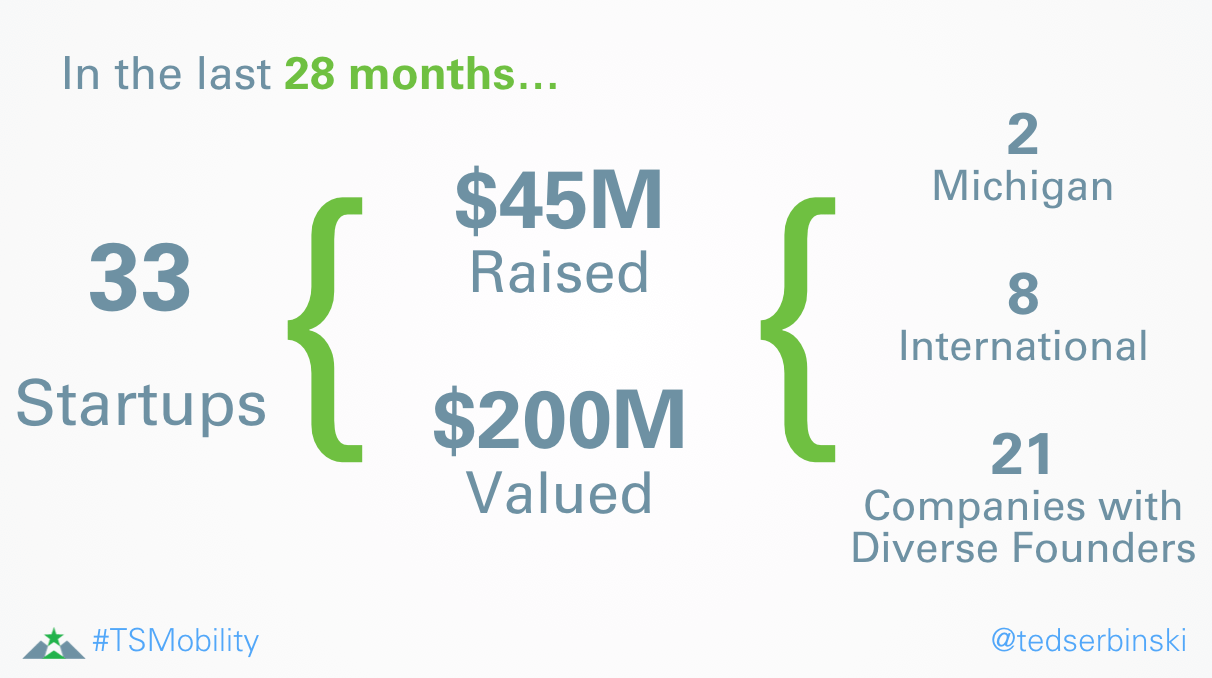 Since June 2015, we've been super busy. We've invested in 33 startups from six different countries – only two came from Michigan. Of these startups, 21 have founders with diverse backgrounds. As a portfolio, they have gone on to raise $45M and are valued at $200M, with one exit (Hagerty acquired Classics&Exotics from our 2015 program). I expect these numbers to go up quite a bit as we head into 2018.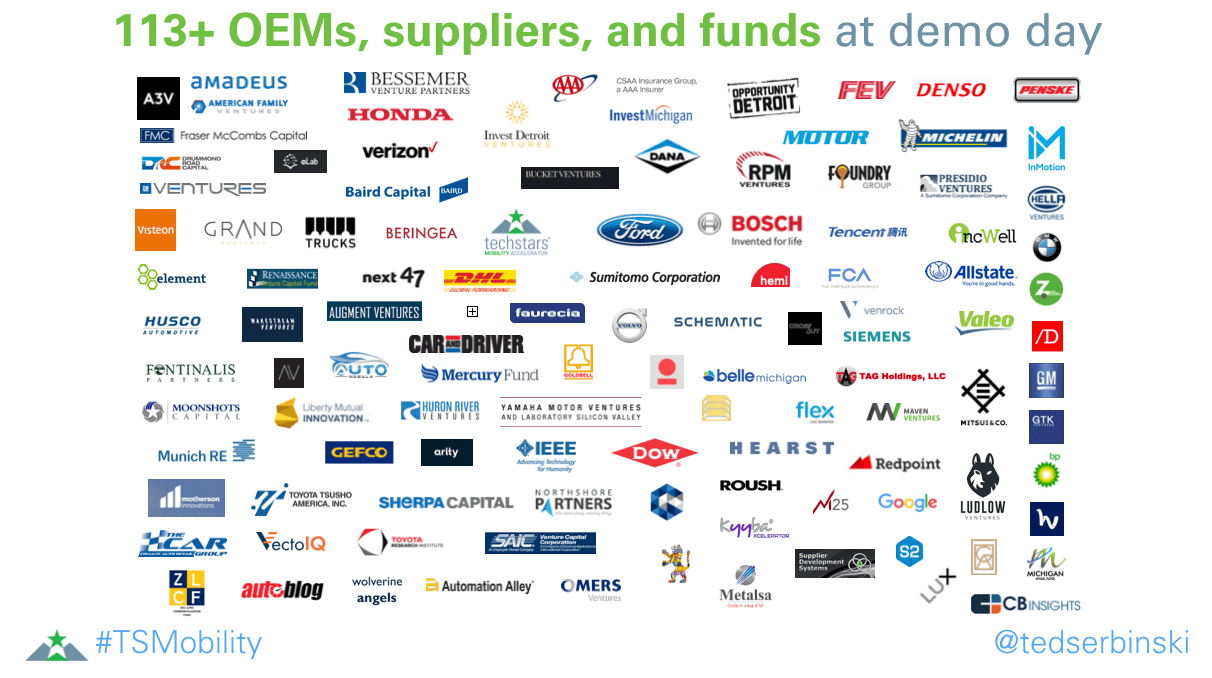 On Oct 18, 2017, our third program wrapped up with a multi-event demo day. Over the course of the day, we hosted over 1200+ individuals from 113+ different automotive OEMs, suppliers, transportation companies, and leading mobility venture capital funds. Our 2017 Techstars Mobility demo day was the largest single-day event focused on mobility startups in the world. This was also the third year we've had over 1000+ individuals at our demo day, continuing its recognition as the largest single-day startup event in Michigan.
Featured media outlets covering our demo day include Xconomy, Benzinga, dBusiness, and Autoblog.
---
The Most International Class to go through the Mobility Program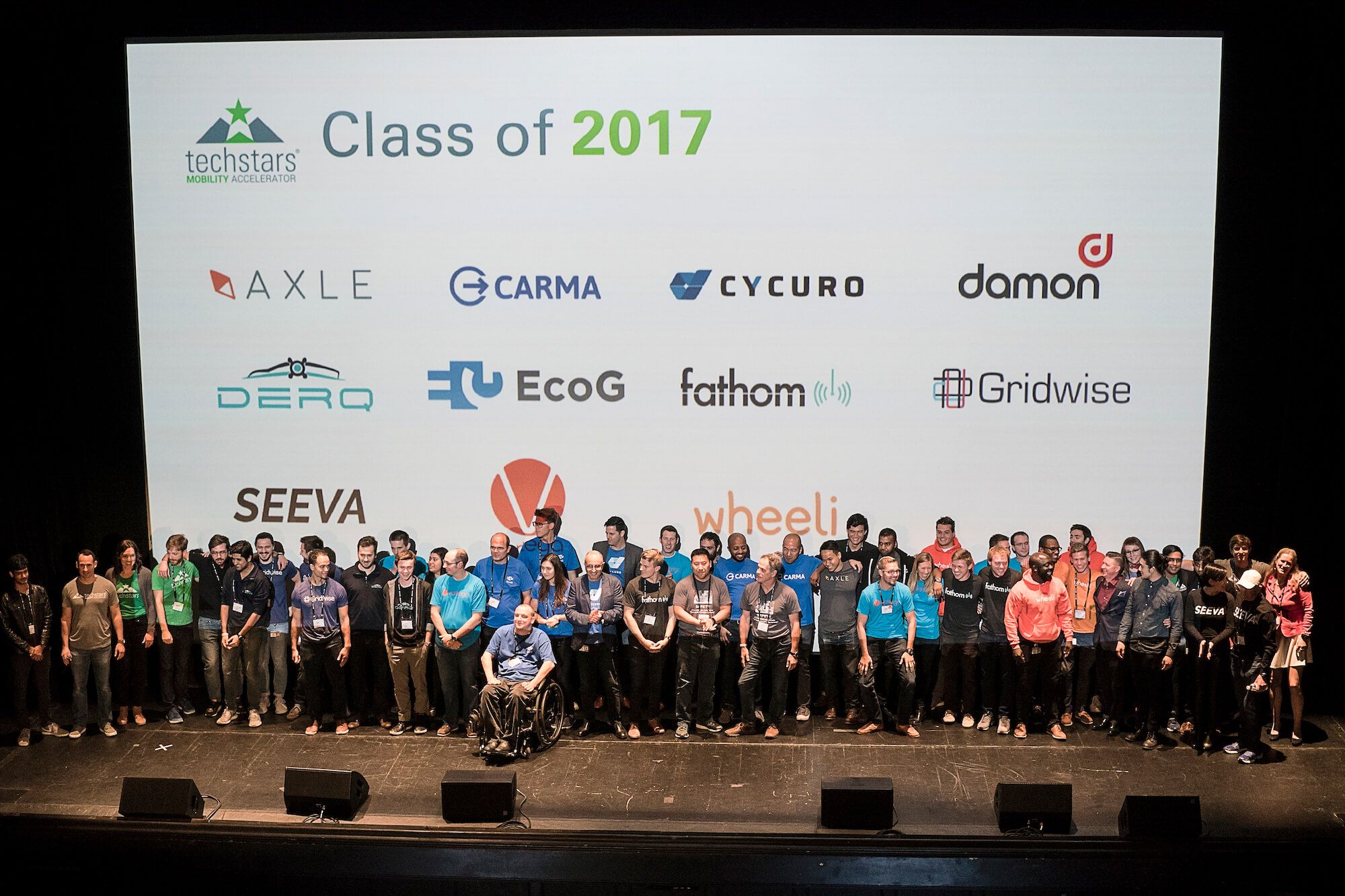 ---
Forcing Serendipity by Connecting Amazing People Together
During the 2017 Techstars Mobility Accelerator program, over 2,500 meetings were scheduled between the 11 startups and hundreds of mentors representing OEMs, suppliers, transportation companies, and leading mobility venture capital funds.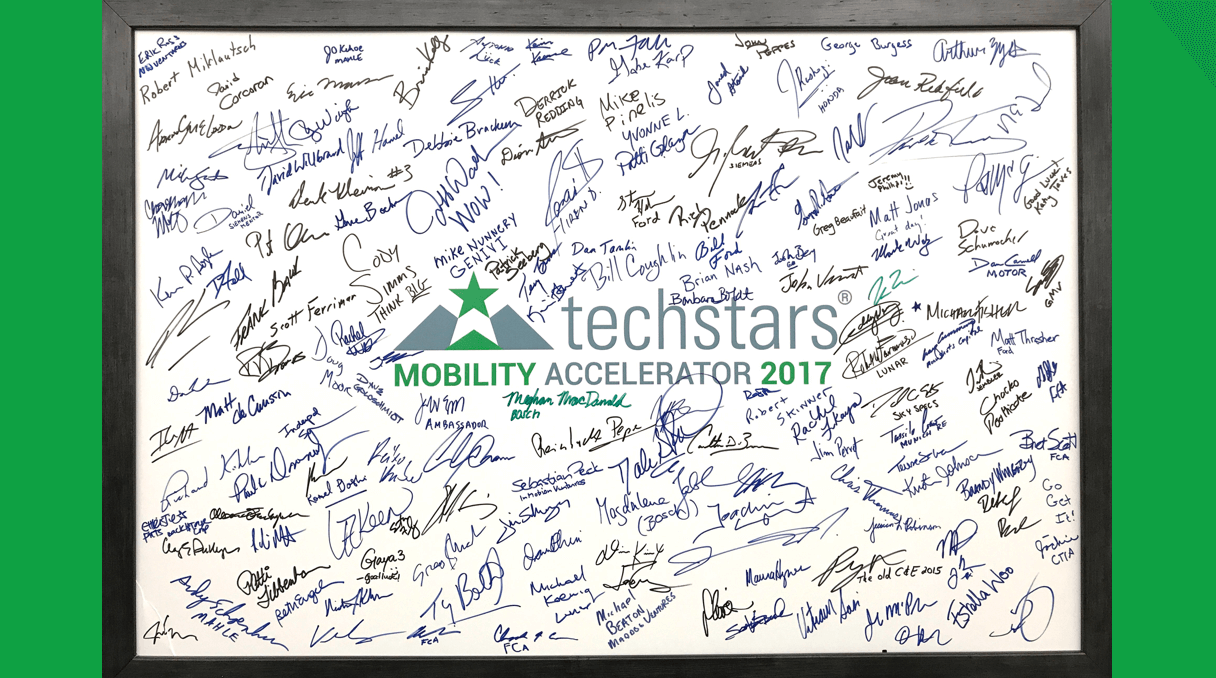 I like to call this "forced serendipity" - when you pair up a bunch of amazingly smart people, the collisions of ideas and momentum of network lead to incredible results.
Ultimately that is the secret to why this program works so well. Through these encounters, founders received a lot of different viewpoints. Data gathered from these meetings is distilled down into wisdom that the founders use to grow their business, and the results always amaze me.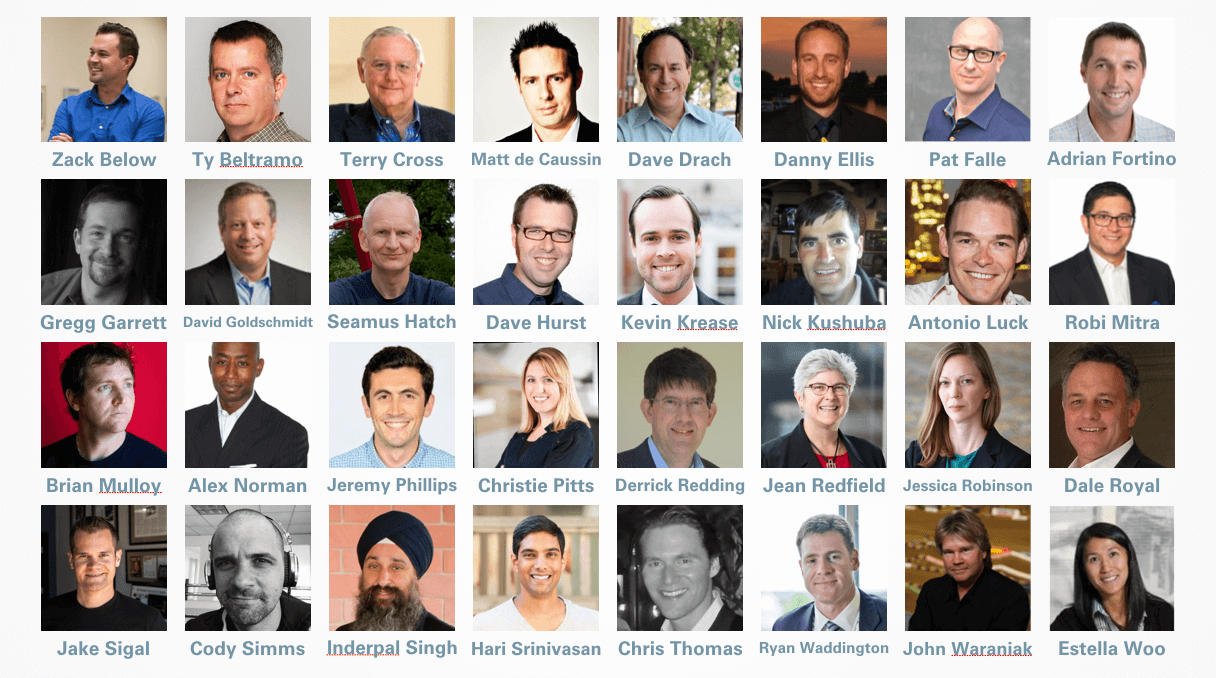 Thank you to all the great mentors that have supported the last three programs. And an extra-special thank you to these 32 mentors as rated "most helpful" by the founders that have gone through Techstars Mobility.
What's Next?
With our third program behind us, we aren't slowing down.
We've partnered with the 2018 North American International Show (aka the Detroit Auto Show) again this year to bring over 50 mobility startups from around the world to Detroit.
During the week of January 14th, we'll be unveiling our 2018 program with our supporting corporate partners and an application link for startups to apply.
Look for more updates as we get closer to 2018.
If you'd like to talk with any of these mobility startups, let me know I'd be happy to connect you. Shoot me a note here.
Ted Serbinski Newsletter
Join the newsletter to receive the latest updates in your inbox.