I'm #LongDetroit Even As Techstars Detroit Winds Down
I'm sad to say the Techstars Detroit Accelerator has been wound down. To everyone: I'm not going anywhere. In fact, I'm going to keep doing what I've always been doing.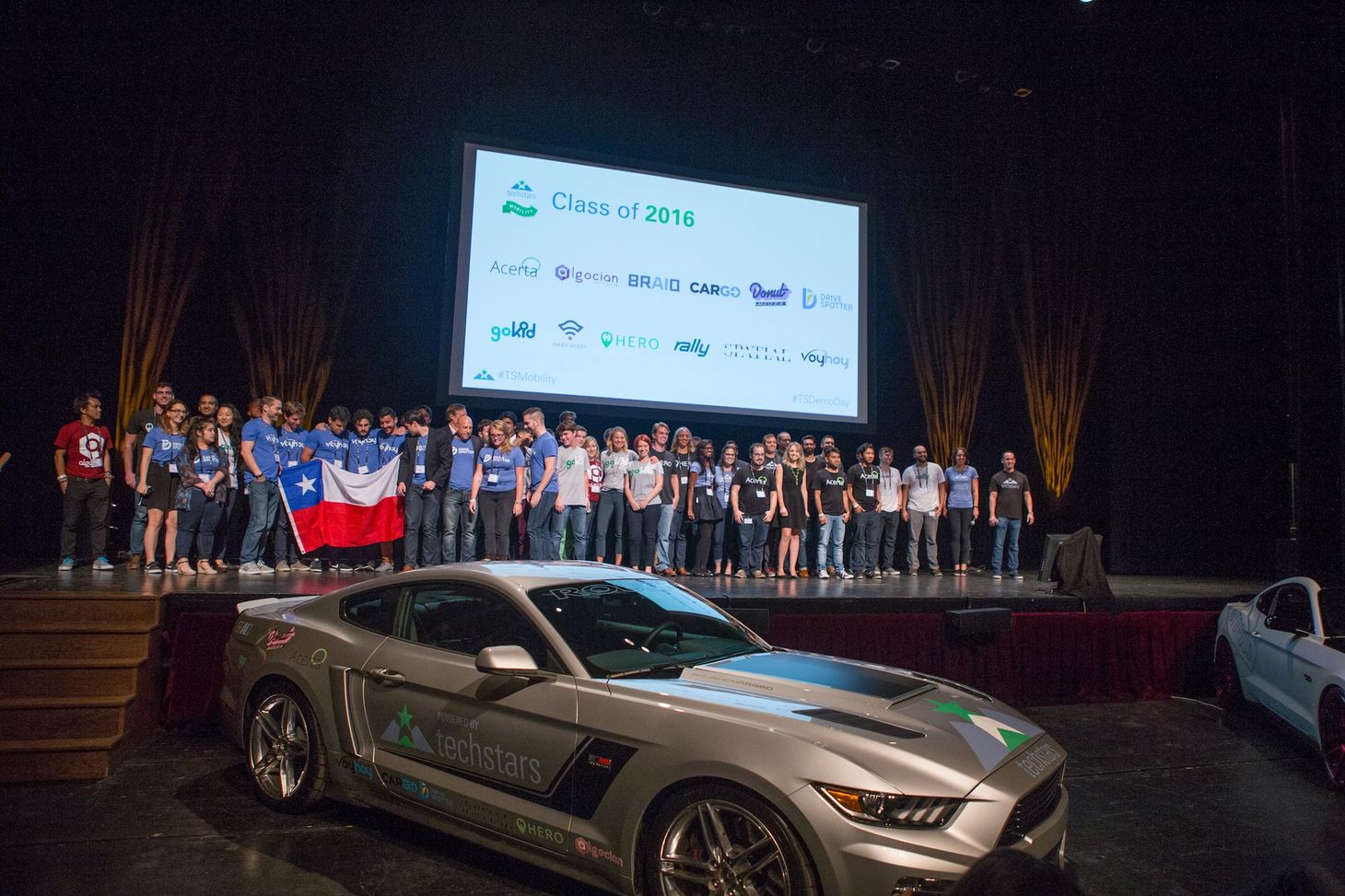 I'm sad to say the Techstars Detroit Accelerator has been wound down.
If you've read the news, it's been covered here (TechCrunch), here (Wired), here (Automotive News), and here (Crain's Business). Mentors, investors, supporters, and friends have all emailed their condolences and best wishes. The magnitude of the response is humbling.
To everyone: I'm not going anywhere. In fact, I'm going to keep doing what I've always been doing.
The More Things Change, The More They Stay The Same
As the Techstars Detroit Accelerator winds down, I'm still very bullish on Detroit's startup ecosystem.
From my perspective, the experimental Techstars Detroit Accelerator (yes, 6 years ago we had no idea if this would work) was exceedingly successful. Mission accomplished.
My mission running the accelerator was to break down silos, connecting startups around the world to the Industry of Detroit. To embrace the diversity of people and ideas. To build synergistic relationships throughout the industry and help startup founders succeed. To accelerate founders' learning of the Industry of Detroit. To accelerate metro-Detroit's engagement and exposure to more startups.
The Detroit ecosystem has blossomed over the last 5 years. There is a massive opportunity in industry-agnostic mobility (more than just automotive). The impact of the Techstars Detroit Accelerator over the last 5 years has exceeded all expectations.
So why did the Techstars Detroit Accelerator shut down?
The program could not secure enough corporate funding to continue in 2020. Corporate Innovation in the automotive mobility industry has changed greatly in the past 5 years. Startup accelerators, while once a necessity that seemed to come standard with any innovation strategy, now seem to be more of an optional luxury addition.
Senior leadership at Techstars shut down the program due to this lack of funding. Every startup is an experiment to find a sustainable business model. Techstars is still a startup on that journey and loss-producing programs don't help (no matter how successful).
Despite the program shut down, my day-to-day is the same. I'm continuing to do what I've been doing since I moved to Detroit 8 years ago.
Don't judge each day by the harvest you reap, but by the seeds that you plant.
— Robert Louis Stevenson
My mission is the same: to change entrepreneurs' perception of doing business with the Industry of Detroit. When I say "Industry of Detroit" I'm using this to describe the vast resources across Michigan and the Midwest. Detroit is an iconic American city that connects these resources and represents this mindset well.
My approach is the same: to break down silos, connecting dots to improve the collision of ideas and thoughts that spark growth.
My work is the same: I'm staying at Techstars as Managing Director investing in startups. I'm still investing in passionate founders around the world.
The First Wave of Mobility Startup Innovation
The Techstars Detroit thesis was simple: investing in technologies that change how people and goods moved around. In fact, the blog post I wrote was one of the first posts describing it so simply.
The mission: to transform Detroit's startup ecosystem by connecting startups, mentors, investors, and corporations around the world to the Industry of Detroit.
We announced the Techstars Detroit Accelerator on December 11, 2014. That was the same day Detroit exited the largest municipal bankruptcy in U.S. history.

Mobility was not a buzzword yet. In fact, many were puzzled by the decision to call it mobility and not "connected car". Bill Ford in March 2011 gave a TED talk that mobility was more than just making cars. His fund, Fontinalis Partners, based in Detroit, was the first fund dedicated to mobility startups around the world. It was no surprise they were hugely supportive of helping get Techstars Mobility Detroit off the ground.
The word "mobility" really didn't become a buzzword till GM's acquisition of Cruise in March 2016. And overnight, automotive mobility startups were the new overnight craze.
From my perspective, this event sparked the first wave of mobility startups.
Automotive OEMs, suppliers, and investment funds were popping up left and right to tap into the mobility gold rush.
Silicon Valley believed its software was going to eat Detroit's steel for lunch.
Headlines read Can Ford Turn Itself Into a Tech Company? and Silicon Valley Dominating Self-Driving Tech? Motor City Says Not So Fast.
The Techstars Detroit Accelerator benefited from this period of time. Corporate innovation budgets were growing and money was flowing.
Times were good.
The Second Wave of Mobility Startup Innovation
Then 2019 hit. And the entire automotive mobility industry shifted course. The hype and easy money were drying up as reality sank in. The future seemed farther away than the hype made it out to be.
Unlike GM's acquisition signaling a goldrush, the industry is more fragmented than ever. In aggregate, I believe we are entering the second wave of mobility startup innovation.
From my perspective, there are 4 drivers changing automotive mobility and rippling out to the edges:
The Uber IPO: This defining moment made it clear how hard it is to make money with new mobility services. Eventually, any business is subject to the core premise: make money or shut down.
Autonomy hit the trough of disillusionment: In 2019, autonomy hit the trough of disillusionment found in the Gartner Hype Cycle. Autonomy is certainly coming, but just not as soon as the PR hype was making it out to be.
The rise of Tesla: Investors seem to be quite bullish that the future is electric. So does the public with the response to anything Tesla does. This company has made electric cars a desire and the rest of the industry is chasing to catch up.
Slowing automotive sales: If the whispers around the industry and news are right, auto sales are heading down even more in 2020 and beyond. The cash fueling a lot of this innovation is being rerouted to save core businesses.
The result of these events?
Silicon Valley didn't beat Detroit. Rather, the inverse became the headline: Detroit is kicking Silicon Valley's ass in the race to build self-driving cars
Corporate strategies started shifting to maintain core revenue streams as a priority.
The easy money for corporate innovation experiments was drying up and being repurposed.
I saw this first hand as we were securing corporate partners in early 2019 for our 2020 program. The conversations were the same – the value was there – but the budgets were smaller or non-existent.
This created a gap in funding for the program.
And unfortunately, that gap was wide enough to shut the program down.
I'm Still Investing to Help Founders Succeed
I've been investing in startups for the past 10 years. 8 of those years I've lived in Detroit. And I plan to continue doing the same going forward.
My friend and mentor, McKeel Hagerty summed it up best:
Sorry to hear this news, but TechStars Detroit's impact will live on through the dozens of startups it helped. Congratulations to Ted Serbinski on a job well done.
— McKeel Hagerty, quote source
A humbling remark that distills the essence of the Detroit Mobility Accelerator program: to help founders succeed.
That's why I'm continuing to support the AutoMobili-D exhibit at the 2020 North American International Auto Show. To help founders succeed by working with the Industry of Detroit.
And to continue my mission to change founders' perception of doing business with the Industry of Detroit.
To continue to reach more founders, I'll continue to do what I've always been doing: invest in world-class founders making the world a better place.
To do so, I'm expanding my investment thesis: technologies that improve life from how things are made and move to how they manifest in our daily lives.
That last part "how they manifest in our daily lives" is what I'll be focused on investing in next. Details on that in a future blog post.
— Special thanks to Jake Sigal for reviewing this blog post in advance.
Ted Serbinski Newsletter
Join the newsletter to receive the latest updates in your inbox.