Hagerty Acquires Techstars Mobility Graduate Classics&Exotics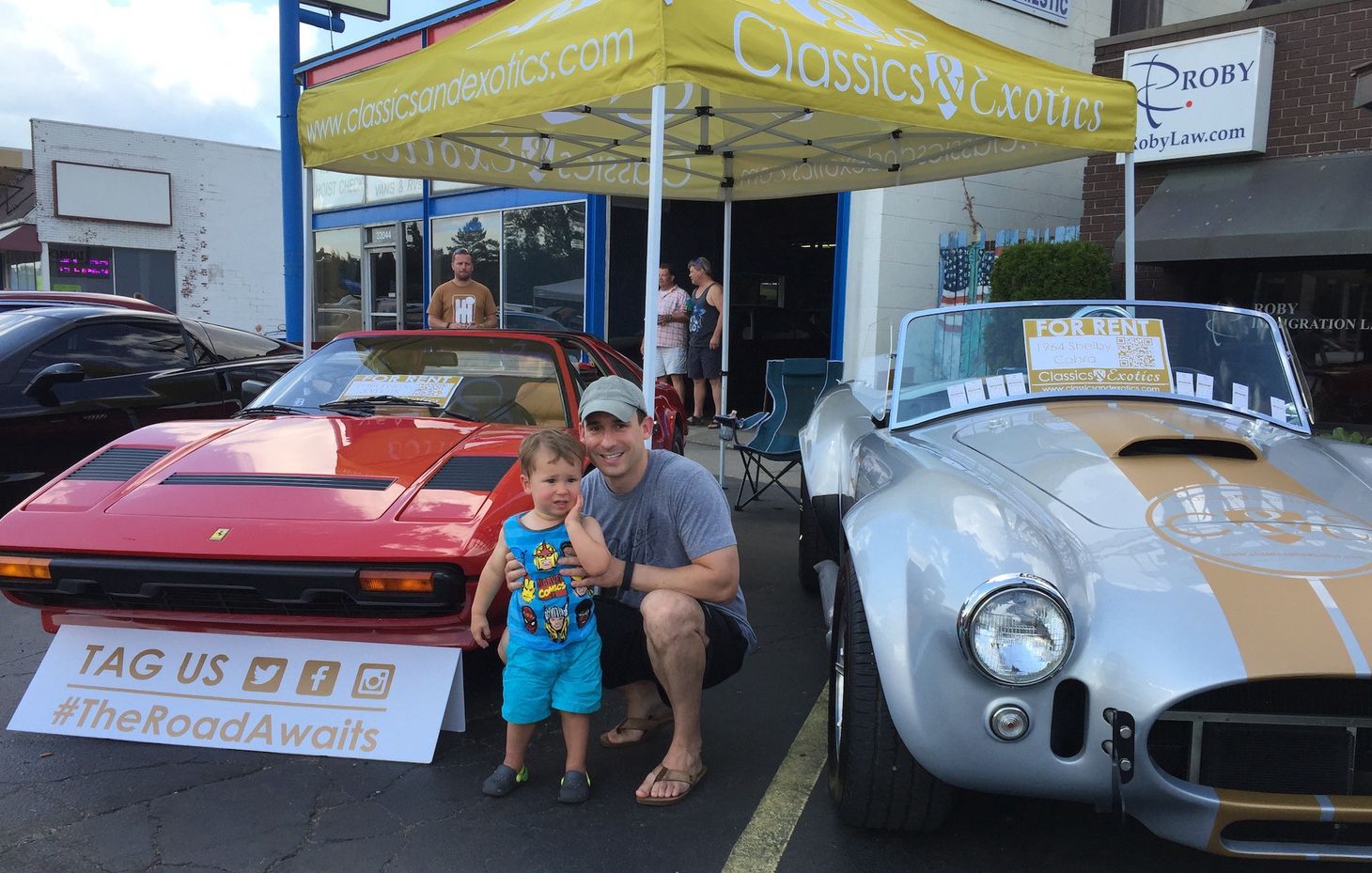 I'm excited to announce that Hagerty has acquired Classics&Exotics. Classics&Exotics went through the 2015 Techstars Mobility Accelerator program. Hagerty is the world's largest network for people who love cars and collectible vehicles. Peter Zawadzki's vision to build the best peer-to-peer online marketplace for classic cars takes another huge step forward.
Hagerty is relaunching Classics&Exotics as DriveShare by Hagerty and is available nationwide today. If you've ever wanted to drive a 1966 Ford Mustang GT or a 1984 Ferrari 308 but couldn't afford one, now is your chance.
The Opportunity in Classic Cars
When most people think about "mobility startups" they think about self-driving cars, LIDAR sensors, and ridesharing services like Uber. The focus is on disruption and the inevitable decline of automotive vehicles in the future. Who needs to drive if the car can drive itself?
I believe the future of automotive mobility includes both cars that can drive themselves and cars that people still drive and want to drive.
That last point is part of my thesis on the future of transportation and how the automotive shift to mobility is much more than self-driving cars. Startups like Classics&Exotics, now DriveShare by Hagerty, are part of this future where people still want to drive cars themselves.
To understand the future, we need to understand the past. Over a 100 years ago, when Ford introduced the Model T, the demise of horses seemed imminent. Today's Equestrian industry is a $39 billion industry (twice the size of golf, which is only $18 billion). Cars are ubiquitous today, but horses are still a booming industry in America.
In the future, your car could drive you to work. But on the weekends, you could drive a car that brings you joy, an experience powered by Hagerty's DriveShare. And where would you drive that car? Highways are too regulated and could be off limits due to future government rules around self-driving vehicles. But north of downtown Detroit, you could drive your car on the M1 Concourse, a private garage, and track, for automotive enthusiasts. My guess is we'll see a lot more of these pop up around the world in the coming decade, as we saw private horse farms and eventing areas.
New experiences will drive the future of automotive mobility. Trading boring commutes for productive time. Being able to drive cars that were once out of reach.
It's wonderful to see Hagerty betting on this future experience.
How Techstars Mobility helped Peter, founder of Classics&Exotics
On April 22, 2015, at 2p ET, I called Peter Zawadzki to let him know that Classics&Exotics was accepted into the 2015 Techstars Mobility class. Going into the call, I had a gut feeling this was going to be a great opportunity. Peter was almost in tears—tears of joy, having applied in Jan 2015 and waiting four months for the final notice of acceptance. It was a surreal moment for us both and one I still remember vividly.
In 2015, Techstars Mobility had eight corporate partners, including Magna and Munich Re. During the 2015 Woodward Dream Cruise, Magna helped Peter with free space along Woodward to showcase a classic Ferrari and vintage Cobra.
A second partner, Munich Re, soon became a key contact, underwriting the insurance policy for Classics&Exotics to rent vehicles on their platform. The hundreds of mentors for Techstars Mobility provided Peter and his team with tons of guidance, including one essential introduction: McKeel Hagerty, CEO of Hagerty, headquartered in Traverse City, located four hours north of Detroit.
It's amazing to see what Peter built with Classics&Exotics. I'm humbled that Techstars Mobility could play a role in helping him turn that idea into a great success story. Peter is #TechstarsforLife and is sharing his story and insight through #GiveFirst as a mentor for the 2017 Techstars Mobility Accelerator class.
Ted Serbinski Newsletter
Join the newsletter to receive the latest updates in your inbox.