Expanding My Investment Thesis to Run the MetLife Digital Accelerator powered by Techstars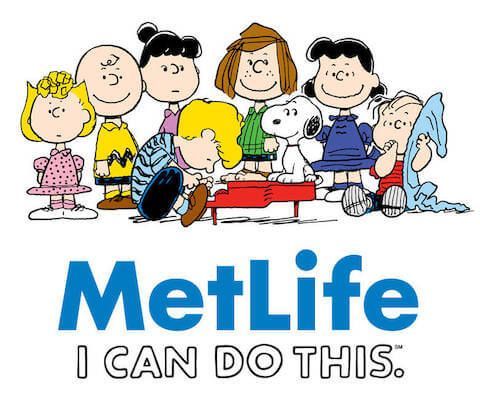 I'm staying in Detroit. I'm staying at Techstars. And now I'm running the Techstars powered MetLife Digital Accelerator. With this new program, comes my expanded investment thesis: technologies that make, move, and manifest in our daily lives. Continue reading for my expanded investment thesis and how I apply my mental model for investing to my new role.
Today, I start my next adventure in startup investing - I'm the new Managing Director of the MetLife Digital Accelerator powered by Techstars. The program will run this summer on MetLife's Global Technology Campus outside of Raleigh-Durham, NC.
My objective is to give the startups I invest in tremendous support in acquiring customers and fundraising from investors.
If you're a founder that wants to work with me and gain inside access to the leaders at MetLife, then this is the program for you. Read on to learn more about my investment thesis or skip to the bottom for how to learn more about the program and apply.
My Mental Model for Investing in Startups
I'm excited to expand my network to the emerging startup market of Raleigh-Durham while keeping my roots in my hometown of Detroit. I've learned a lot over the past 10 years operating in San Francisco and Detroit, and I'm excited to bring these learnings to North Carolina with me — and see what new things I can learn, too.
I've been a Managing Director at Techstars for over 5 years. During this time, I've talked to over 1000 startups around the globe. These conversations have led me to make 54 investments in founders from 11 different countries. I've witnessed founders' perception of doing business in an emerging market, like Detroit, change from negative to positive. I'm excited to bring this mentality with me to Raleigh-Durham.
Early-stage startup investing is my 生き甲斐 (Ikigai), a Japanese concept for the reason for being. I have 5 guiding principles that shape my mental framework for startup investing. Ultimately, for me, this all comes down to my 1:1 relationship with each founder.
Transparency builds trust
Empathy creates authentic human connections
Synergy leads to better results when the sum is greater than the parts
Networks grow exponentially exposing hidden opportunities
Curiosity leads to improvement and breakthroughs
Here's how I'm using these 5 guiding principles in my next chapter of startup investing with the team at MetLife.
01: Transparency — Expanding My Investment Thesis
I'm obsessed with venture funds that have a clear investment focus. They show conviction, clarity of thought, and don't waste founders' time when there isn't a fit.
Throughout my tenure as a Managing Director at Techstars I've been investing in technologies that impact how people and goods move around, across industries. Historically, I was all about "make and move" — but something was missing for me.
Over a recent conversation with one of my personal mentors, I found the clarity I was seeking. The missing piece was centered around the impact those technologies have in our lives.
As a result, I've updated my investment thesis to be:
Technologies that have a positive impact on life. From how technologies make things, to how technologies change how things and people move, to how technologies manifest in our daily lives.
Or, in a more abbreviated way:
Technologies that "make, move, and manifest" impacting life positively.
What we're looking to invest in for the 2020 Class of the MetLife Digital Accelerator powered by Techstars
For this program, I'll be focusing on the "manifest" component of my thesis. For me, "manifest" is any startup building solutions that improve quality of life, with a holistic view on how everything is interconnected. Working closely with MetLife, a few of the sub-themes of this thesis include (but are certainly not limited to):
Employee Engagement: Solutions to create on-going and personalized touchpoints, content, and interactions with employees through employee benefits and financial wellness
Expertise On-demand: Flexible and scalable solutions that provide on-demand, localized or virtual human expertise/guidance/aid to consumers
Financial Personalization: Solutions that capture significant information about an employee to understand financial behavior and/or provide personalized education and recommendations related to financial decisions, management, and benefits
Life Stage Product Packages: Solutions for different life stages delivered through the employer/worksite around benefits, financial planning and management (i.e. student loan repayment, early wage access, retirement products, new parent solutions)
Behavioral Health: Workplace solutions to aid the employer in managing employee behavioral health (i.e. prevention, education, support, retention, claims management, return-to-work) with an emphasis on mental health
02: Empathy — I'm Relocating Too
The MetLife Digital Accelerator powered by Techstars runs in Cary, North Carolina from July 13 to October 8. As a founder, committing to take part in a 90-day program can be grueling. There's a clear start and end date, and everything in the middle seems like a race to the end. Compounding this fact, many founders often relocate from around the world to participate. It's a lot to ask a founding team to commit to a relocation for 90 days to work on their business. This can be very hard on founders, especially ones that are parents (I'm a dad with 4 kids under the age of 5, I can relate 😃)
Putting the human first, above their startup, and above the program, is my approach. For this program, I'm taking it one step further. I too, like many founders, will be relocating for the duration of the program. I'm taking my family and 4 kids with me to a place I've never lived. While I'm still passionate about my hometown of Detroit, I'm excited to explore the emerging startup market of Raleigh-Durham, immerse myself in a new area and build deep bonds and new relationships with founders and members of this thriving community. New environments unhinge old habits and thought patterns as our brain neurons rush to build new connections. I look forward to the mental upgrade.
03: Synergy — MetLife Supporting Startups to Succeed
This is my favorite principle. It ties into my personal strengths of "strategy" and "futurism" according to my 'StrengthFinders' test. I invest in founders building synergistic relationships that drive 1+1=3 results. With the MetLife Digital Accelerator powered by Techstars, there is an entirely new level to this.
10 startups from around the world will have deep access across MetLife. MetLife's goal is to establish relationships with startups that leads to real results. John Geyer, MetLife's Chief Innovation Officer, describes this process for startups as akin to a "Pilot E-ZPass" to start pilots and POCs with MetLife.
Successful Outcome = Internal access to corporate knowledge + an optimized process to have MetLife as a customer
This type of relationship can transform a startup's trajectory. While not guaranteed for any startup in the program, the intent is to create as much synergy as possible. And that synergy gives the startups in the MetLife Digital Accelerator opportunities to enhance their fundraising and succeed in the market against competitors.
04: Networks — Connecting the Dots to Uncover Opportunities
Metcalfe's law states the value of a network exponentially grows with each addition.
For me, this applies in two areas:
People—Expanding my personal network of startups, investors, industry execs, and mentors
Ideas—Expanding my investment focus into an entirely new area
I previously had a successful exit as CTO and cofounder of a startup. During this time, I built up my network in San Francisco. When I moved to Detroit, I saw my network grow exponentially. Driving this growth was the combination of my networks: San Francisco + Detroit. Important regional networks that attracted people from all around the world. This combination turned into a differentiator: uniqueness. I was embedded in an emerging market with a defined thesis aligned with corporate industry insight. This led to global exposure that drove (and continues to drive) a range of opportunities.
This uniqueness led to me to uncover my own personal mission: to change entrepreneurs' perspective of doing business in emerging and underserved markets. As we go out to source startups for the 2020 year of the accelerator, we are leveraging networks as an advantage. To support this effort, I've brought on two amazing individuals to bring diversity and their networks to help us find the best startups in the world.
John Emery(Founder-in-Residence) has been working with founders to untangle the byzantine world of insurance since 2013 when he started AAA's venture capital group (now Avanta Ventures). He invests in relationships vs. companies and his superpower is bridging the startup-corporate gap, helping founders uncover opportunities to build differentiated and durable businesses. John is based in San Francisco.
Tapan "Tops" Kataria(Associate /Entrepreneur-in-Residence) has been working with founders across 3 Techstars programs. He has served as Director of Backstage Capital investing in 24 diverse founding teams across 4 cities (Los Angeles, London, Philadelphia, and Detroit). He runs an angel investment group and is a Venture Partner at Venture Catalysts, a non-profit focused on building inclusive startup ecosystems in emerging markets. He splits his time between New York City and Detroit and you can learn more at iamtops.com.
05: Curiosity — Time to Breakthrough
If you're a startup that has read this far—or maybe an investor or mentor—then keep following your curiosity. It's time to find that breakthrough and this program might be exactly what you're looking for.
To learn more and apply to be in the 2020 MetLife Digital Accelerator powered by Techstars:
I love talking to founders and learning about them and their businesses. I let my curiosity lead me and I'm always surprised at what I find. Perhaps your startup will be next!
— Massive thanks to Gretchen Knoell, Jake Sigal, Brad Johnson, and Ali Donnermeyer for providing valuable feedback to this blog post. Feedback make life better!
Ted Serbinski Newsletter
Join the newsletter to receive the latest updates in your inbox.