Techstars Mobility Kicks Off Second Year of Accelerator Program in Detroit

I'm excited to announce that we've opened applications for the 2016 class of Techstars Mobility. You can apply online by going to techstars.com/apply. Applications are open through March 20.
Live from CES 2016
To kickoff the 2016 program, I'm at CES and it's pretty clear the entire industry is talking about the future of mobility and connected car solutions. Techstars Mobility's title sponsor, Ford, kicked off CES yesterday with a keynote from CEO, Mark Fields.
"In 2016 Ford will become a mobility company, not just an auto manufacturer" said CEO Mark Fields. Fields pointed to Techstars Mobility as a key part of their strategy.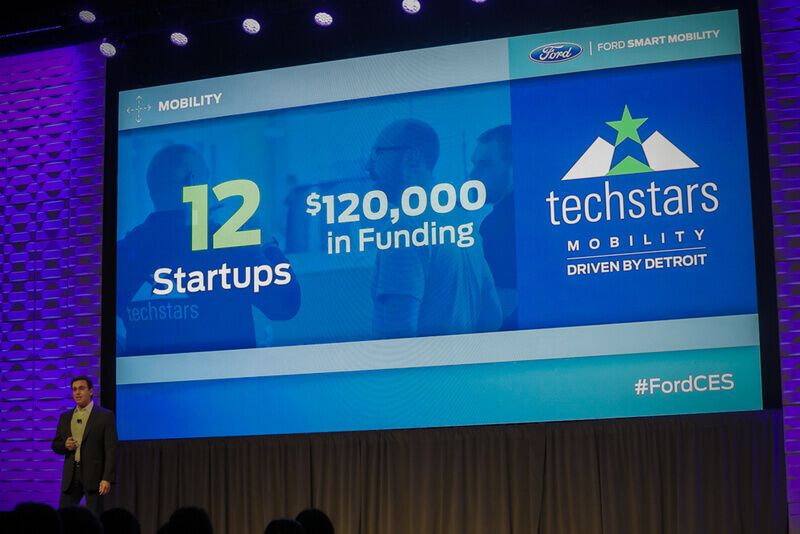 For full coverage on all of Ford's other mobility announcements check out  this article on CNET. You can also check out the full Ford press release announced Techstars Mobility 2016 here.
What is Techstars Mobility?
Techstars Mobility, driven by Detroit, focuses on the rapidly changing mobility and transportation industry. We've partnered with 8 leading mobility corporations including Ford, Verizon, Magna, Dana, Honda, McDonald's, Munich Re and Michelin.
We look for software, hardware, and advanced materials businesses across all stages of development — pre-seed, seed, Series A and later. Because of the 8 corporate partnerships, no startup is "too far along" to see a huge benefit from participation in the program.
We define mobility as technologies that power the efficient movement of people, goods and services across all modes of transportation. We look for startups that not only fit this thesis but also align across innovation themes including: connected car, trucking and multi-modal transportation solutions across connectivity, mobility, autonomy, customer experience, big data, safety and security.
Techstars is committed to operating this program in Detroit, operating at the intersection of Detroit's automotive dominance and its entrepreneurial resurgence.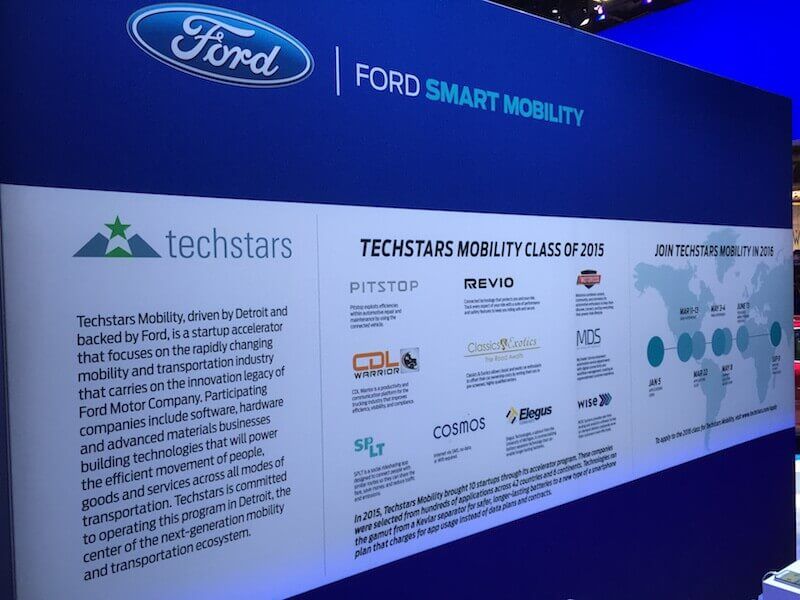 2016 Program Key Dates
Jan 5 – Applications Open
Feb 16 – Early Application Deadline
Mar 11 – 13 – Early Application Interviews at SXSW
Mar 20 – Applications Close
May 3 – 4 – Final Interviews
May 8 – Notification of Selection
Jun 13 – Program Starts
Sep 8 – Demo day
2016 Recruiting Event Tour Dates
2016 Webinars
Ted Serbinski Newsletter
Join the newsletter to receive the latest updates in your inbox.